DECEMBER 2022 | WHAT'S IN THIS ISSUE?
» Projects that will increase your home appraisal
» Winter proof your home before the squall hits
» Cities that sparkle with holiday magic

Upgrades and projects that bolster your home appraisal
Before you list your home, consider taking on some home improvement projects that deliver a return on investment by boosting your potential selling price.
Replace the garage door: Swapping out an older, outdated garage door makes a big impression, bolstering a sense of security for vehicles and other values stored inside.
Brighten the kitchen and bath: These are the most-used rooms in the house. Investing in updates inspires confidence in the buyer, elevates functionality and creates aesthetically pleasing spaces, which can add value.
Catch up on projects: Now's the time to tackle the list of less urgent projects you've been meaning to get to. Whether it's replacing cracked concrete, fixing the broken light switches or refinishing your scuffed-up wood floors, repairing anything that's broken or badly out of date is top priority.
Not sure where to get started and need help from an expert? Here are two ways to identify which fixes your house needs.
Know your market: Your real estate agent should have the pulse on the local market. Before you begin improvements, you can learn which sought-after features buyers most desire. If you're on the fence on whether to move forward on projects like finishing the basement or updating appliances, their helpful insights can provide guidance.
Complete a home inspection: Making the home-buying process as transparent and hassle free as possible adds value. By uncovering less obvious issues and fixing them early, you can eliminate delays and ensure your house sells for what it's worth.
Winter-proof your home before the squall hits
When a winter storm hits, the snow, ice and high winds can damage your home if you're not prepared. Below are a few things around your house you may want to consider winter-proofing.
Frozen pipes: Expanding ice exerts a force that can burst open the joints and the pipes themselves. Once it thaws, you'll have messy leaks and even flooding to clean up. Reduce the risk of freezing pipes by insulating any interior walls adjacent to the pipework. In the event of a power outage, turn on the water to a slow trickle to keep the pipes from freezing completely.
Ice dams: When snow and ice accumulate on your roof and in the gutters, ice dams can form, creating a place for the melting snow and ice to collect. The resulting icicles and shingle damage can create unwanted leaks and headaches. To prevent ice dams, remove leaves and other debris that collects in the gutters each fall and spring. After a heavy snowfall, go around the perimeter of the house with a snow rake to open space for snowmelt to flow.
Power outage: Losing access to power and heat can set you in a scramble to keep your family warm and fed, particularly if it goes on for several days. Prepare for outages by building an emergency kit — plenty of canned food, flashlights, batteries and blankets. Investing in emergency backups provides a means to prepare food, stay warm and keep your family safe.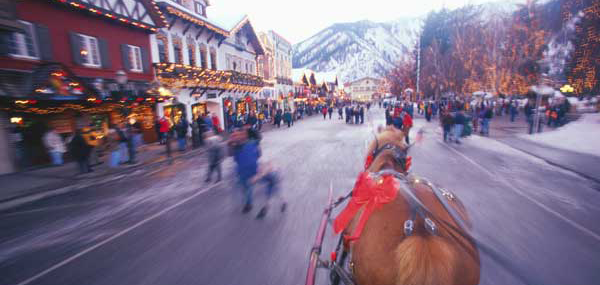 Cities that sparkle with holiday magic
Ready to bask in seasonal magic? Make a stop at one of these locales that go all out with twinkly lights, markets and wonderment.
Ann Arbor, Michigan
Leavenworth, Washington
Durango, Colorado
Asheville, North Carolina
Woodstock, Vermont
KIM MCMANAMAN
CENTURY 21 C. Watson
559-334-7525
kimmcmanaman@C21-email.com
kimmcmanaman.C21-email.com
CONNECT WITH ME ON:    
© 2022 Century 21 Real Estate LLC. CENTURY 21® and the CENTURY 21 Logo are registered service marks owned by Century 21 Real Estate LLC. Equal Housing Opportunity. Each office is independently owned and operated.